Agricultural e-learning Academy, Eko School Agric, and Farm support service are the Initiatives developed by Corporate Farmers International to increase Agriculture production and brief the gaps in the Agricultural systems in Nigeria.
Informations about Agriculture, its value chain, and opportunities for other players in other economic sectors in the country are the focus of the initiatives.
On the initiatives, the Corporate Farmers International partnered with Lagos, Kebbi state, and Chartered Institute of Stockbrokers(CIS).
Mr. AkinAlabk, the Co-founder of the form explained that to bridge the gap in Agriculture learning through digital methods, Online e-learning platforms were developed. This will help Nigerians Learn new Agro-practices.
The platform will help various Agricultural programs and training in Lagos and Kebbi states and also, Nigerians abroad will find the platform very good to learn.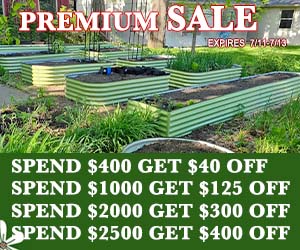 The second platform- Eko School Agric is focused on helping Children in Nigeria gain knowledge, attract them, and make them know the source of their food.
It is a comic book series in collaboration with the Lagos state ministry of Agriculture and the comic book series is for Children, Teens, and all who love comics.
Good news: N600bn CBN loan Approval by FG!
The third platform is focused on improving the Extension service sector in Nigeria by giving Farmers and Agro-starters digital service every week through a special mobile number that can be reached from any part of Nigeria.
Abisola Olusanya, the Lagos state commissioner for Agriculture, was represented by Mr. Akeem Adeniji, the permanent secretary in the ministry descriptor partnership as a well-planned one for Lagos been the most populous in Nigeria.
Adeniji thought that the platforms set up by CFI would assist the Lagos state five-year roadmap for the Agriculture sector in Lagos.
He commended CFI for introducing innovative products as it's now time for farmers in Nigeria who are tech-savvy to become key actors in the sector.
Mr. Tukur Mohammed, who is the Kebbi state Lagos Liason officer said under the administration of Governor Atiku Bagudu, Kebbi State has contributed large resources to increase Rice and Tomato production and that the state is set to partner with the organization.
He appreciated the initiatives of CFI and believed that the platforms will help improve the Agricultural practices of Farmers in Kebbi state.
Prince Ade Ajayi, Co-founder of the organization, said in his welcome address earlier that the pandemic showed opportunities for digitization of Agriculture in Nigeria and he also lamented the losses faced by Farmers and Investors due to the pandemic as a result of lack of knowledge in Agricultural practices and investment.
He said the Nigeria Agricultural sector will be transformed by the launch of the CFI platforms making the sector attractive and innovative.
Corporate farmers launch initiatives to boost agribusiness