Scholarships between $500 and $2500 are available from the Lake County Chapter of California Women for Agriculture to graduating high school seniors, college or vocational students, regardless of gender, whose educational focus is related to agriculture and who will be enrolled in a two- or four-year program as a full-time student. Scholarship winners will receive their awards at the start of the first semester as long as they can demonstrate full-time enrollment. During the following year, selected students will be invited to a CWA Chapter meeting to discuss their course of study and how the scholarship has helped them pursue their academic and professional goals.
A student must:
Have a grade point average of 3.0 or higher
• Be a resident of Lake County
Complete the necessary scholarship application materials, indicating that you want to pursue a career in agriculture. Applications won't be taken into consideration if they don't express the applicant's desire to pursue a career in agriculture.
Be ready to take part in a CWA Scholarship Committee interview if asked.
Included in the application packet must be:
A reference letter; • A completed application form signed by the CWA
The most recent or latest transcript
The application form is enclosed, and CWA must receive it by April 7, 2023, along with all other necessary application materials. Applications without the necessary materials won't be taken into consideration.
Please send all completed application materials to:
California Women for Agriculture Lake County Chapter PO Box 279 Finley, CA 95435
Please indicate "Scholarship Application" on the envelope.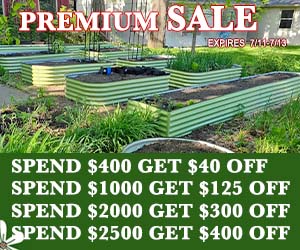 For more information, contact Sausha Racine at (707) 245-4787 or Click Here
READ MORE: HOW TO GROW OYSTER MUSHROOMS USING SAWDUST 
READ MORE: Where to buy bulk garden soil
READ MORE: How to cook smoked catfish
READ ALSO: Complete guide to start Snake Farming business
READ MORE: What happens if you get bit by a green tree python?
READ ALSO: Are Green tree pythons venomous?
READ MORE: 1 inch garden hose adapter guide
READ MORE: 50 PIECES OF SAND-FREE OVEN DRIED SNAILS
READ MORE: Wemmab Foods Gift Pack