The New York Farm Bureau's agricultural youth scholarship is open to graduating high school seniors in New York who want to have a career in agriculture. The financial prize can be used by qualified students for higher education or advanced training in the skilled trades. Winners from across the state might get up to $3,000 for their future schooling.
The student must reside on a farm, work there, or otherwise be associated with agriculture in the state, and the candidate or their family must be a member of the New York Farm Bureau. The student must also finish the application, which includes writing an essay about their values and principles in agriculture and in general, as well as how those principles have affected their choice to pursue a career in agriculture.
READ MORE: Where to buy bulk garden soil
The district winners will be determined through scoring, which may involve a personal interview. On the basis of their submitted applications, each district winner will compete for one of two state scholarships worth $3,000 and $2,000 after receiving a $250 prize. By March 17, applications must be received. Prior to April 28, the district winner will be judged. By the end of May, state winners will be announced.
Click here for more information, including the online application, on New York Farm Bureau's website. For additional information or questions, email [email protected] or call the New York Farm Bureau office at 1-800-342-4143.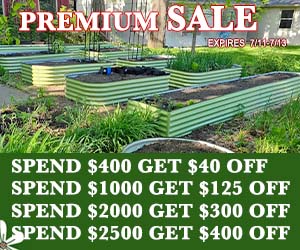 READ MORE: HOW TO GROW OYSTER MUSHROOMS USING SAWDUST 
READ MORE: Where to buy bulk garden soil
READ MORE: How to cook smoked catfish
READ ALSO: Complete guide to start Snake Farming business
READ MORE: What happens if you get bit by a green tree python?
READ ALSO: Are Green tree pythons venomous?
READ MORE: 1 inch garden hose adapter guide
READ MORE: 50 PIECES OF SAND-FREE OVEN DRIED SNAILS