How to start a Snake farming business and make millions:
Enquire about the legal requirement of your location
Introduction of the Snakes to your prepared farm
Feeding requirement
Cleaning of your Snake farm
Marketing of Snakes and its Bye products 
How to rear Snakes and make millions in the Snake farming business
It is wonderful to know that the earth is blessed with a lot of money-making opportunities and one such is the Snake farming business. 
Do you know that Snake farming is one of the most lucrative Agribusinesses ventures you can go into? 
It sounds strange how Snakes are been domestically reared. This is due to the knowledge many have about Snakes. Many believe Snakes are very aggressive and dangerous animals that should not be allowed where humans are. Many also can not believe Snakes are reared for business purposes just the way other Animals like Rabbits, Goats, and Snails are reared on the farm. 
The good news is that not all Animals like Snakes are as aggressive and dangerous as humans think.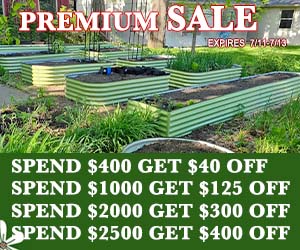 In general, Snakes are gentle and peaceful Animals. They are Animals that only respond defensively in the face of threat. They flee for safety at the sight of an external movement but attack if such movement proofs to be a threat. 
Only a few Snake species are known to be venomous and only a few Snakes are known to be poisonous. 
What are Snakes?
Snakes are limbless Animals, they don't have arms or legs. They are vertebrate animals, they have their internal organs elongated and well-fitted into their slim body shape. The flexibility of a Snakes body is amazing. They have flexible and long backbones. They also have scales that contain Keratin covering their dry and smooth Skin. 
Snakes are Animals that keep growing all through their life while their skin retains its shape. This is why Snakes undergo molting. Molting is a process in which a Snake sheds off its Skin, this is done regularly for it to grow.
READ MORE: Where to buy bulk garden soil
Amazingly, Snakes are endowed with a lot of features that make them able to live well and shield themselves from danger. 
They have Tounge that is forked like which is used while searching for food or to flee from enemies. They use their Tounge to pick smells in the environment by shaking their Tounge. 
They have a sack called Jacobson's organ where smells gathered from the environment are examined and interpreted. This will make the snake know the next move to take. It fleas for safety if it interprets the smells to be for danger. Some Snakes have the ability to determine a change in temperature through a unique pit fixed close to their eyes. This feature makes them able to identify different animals through the heat released by the bodies of these animals and this makes it easy for the snake to identify such animals while in darkness. 
Kinds of Snakes 
A lot of research has been done by Animal scientists which have brought about the classification of Snakes into five different families which are:
Columbrids: This group of Snakes is very large and diverse. The gater Snake is a type of Snake in this group. 
Elapids: This group of Snakes is known to be very venomous. Types of Snakes in this group are the Coral snake, the Australian Taipan snake, and the Black Mambas snake. 
Pythons: This group of snakes is known to be very powerful. They have very large body sizes. The type of snake in this group is the Reticulated Python Snake. 
This group of snakes is seen in places like Australia, Asia, and Africa.
Boas: These Snakes are known to be very heavy in weight. Anaconda which is the world's heaviest snake falls under this group. This snake can be seen in central and south America. 
Vipers: This group of snakes is known. To have heads that are triangular and have long, pointed teeth that can be used to seize prey or inject venom. 
Some of the snakes under this group such as the Rattlesnake are able to identify prey that is warm-blooded due to the presence of a feature they have called pit which was explained earlier. 
The business of Snake farming 
Are you a lover of nature, do you love farming or are you in need of a good source of income?
Then Snake farming is a very lucrative business for you to venture into. 
The business involves the rearing of snakes for the purpose of making profit. 
Although, this business appears to be strange to many because it involves the keeping of Snakes but the truth remains that it is not so different from every other Animal farming business like poultry, fishery, piggery, Fungiculture, and Apiculture. In fact, Apiculture which involves the keeping of Bees seems to be more sensitive or dangerous than Snake farming.
How to start a Snake farming business and make millions
1- Enquire about the legal requirement of your location.
Different countries have different laws that state what is permitted or not in the country. 
It is legal and easy to get involved in some things in some countries or localities while it can be impossible to do the same in some other locations due to factors considered by the government. 
READ MORE: HOW TO GROW OYSTER MUSHROOMS USING SAWDUST 
Snakes are still seen to be dangerous to humans and are not permitted to be kept or reared in residential areas. It is best reared in isolated areas not having much presence of humans. 
You need to find out if Snake rearing is legally permitted by the government of your country. 
2- Introduction of the Snakes to your prepared farm. 
This is a very critical stage which you should not joke with. 
Snakes are better grown in their natural habitat or a look-alike to their natural habitat. They grow better when they are kept under a suitable environmental temperature of 24 to 29 degrees Celsius in the daytime and 21 to 24 degrees Celsius at night. 
After taking into consideration the factors above, the first thing to do is:
Find out the best species of Snake you need to buy based on your purpose of rearing the Snakes. 
Do you want to rear them for meat production, venom production, or any of the various by-products of snakes? 
Next: Contact a Snake hunter or seller.
A Snake hunter or seller will be responsible to capture the specie(s) of the snake you need. 
Good places to buy Snakes is in Nigeria, Kenya, Benin republic and China. There are a good number of snake hunters and sellers there. 
3- Feeding requirement
Snakes are carnivores which means they should be fed live Animals for optimum growth. 
There are a lot of Animals Snakes feed on such as Rodents, Mice, Insects, Eggs, Birds, Toads, Lizards, Frogs, Birds, Fish, etc. 
Snakes need to be fed with live animals such as mice and this can be done every four weeks. Four mice can be given to them at a time. Snakes like Python which are known to be bigger can be given bigger meals. 
4- Cleaning of your Snake farm 
One of the routine management of an animal farm that can not be avoided is cleaning. A Snake farm should be kept clean at all times.
If you want your Animals to produce well and bring in the profit you desire, then you should take cleaning seriously.
5- Marketing of Snakes and its Bye products 
The marketing of Snakes and their byproducts is one of the easiest among other Animal farming businesses. This is because the number of farmers involved in the business is still very few compared to the global demand for its products and its byproducts such as Venom, Meat, Skin, etc. 
One fast way to reach your market for Snakes is to leverage the internet. Use social media to promote your business by making consistent posts using a hashtag that relates to your Snake business activities and you will be surprised about the number of contacts that will flood your inbox about how to buy your product. 
You will need to target those in the pharmaceutical industries, fashion industries, food industries, and zoos because these industries are your ready market. 
Economic importance of Snakes and its Byproducts- Money making aspect of Snake business.
The products and by-products of snakes are very expensive and in high demand globally. 
The price of an ounce of venom of some Snakes like Cobra, Puff adder, and Carpet viper snakes ranges between 400 US dollars to 500 US dollars. 
Snake venom is used for various purposes in the pharmaceutical industry which includes the production of drugs for life-threatening sicknesses like ulcers and cancer. 
Snake meat is very sweet and nutritious. They are in high demand by customers such as Eateries, Hotels, Health workers, Dieticians, etc all over the world. Snake meat is a high-export product. 
The fashion industry has a huge demand for snake products such as skin. They are used for the production of items such as handbags, shoes, belts, jackets, etc. 

READ ALSO: Do Ball pythons have venom?
Snakes are also good pets for some individuals. This is because Snakes can be tamed and trained to be friends with their owners. 
Snakes also serve as watch Animals to farmers against enemies on their farms such as Pest like Rodents. This will result in optimum production by the farmer. 
Precautions to note in Snake farming business 
It has been rightly explained that the snake farming business is very lucrative. But, as a snake farmer, you will need to take note of the following and make them a guide in your Snake farming business. 
1- Children must not be allowed in and around your snake farm. This is for the safety of the children, your peace, and the continuous running of your business. The effect of a child being bitten by a Snake can lead to the death of the child if quick medical attention is not given. This effect will affect your peace and may lead to the closure of your sake farming business. 
READ ALSO: Are Green tree pythons venomous?
READ ALSO: Snake housing requirement to start a Snake farming business
2- The right anti-venom for every species of snake you rear must be always available on your farm to be able to administer quick treatment to anyone bitten by a snake. 
3- Farm workers should use the right protective coverings such as Boots, gloves, Clothes, etc. This is to help protect farm workers from being bitten by the snakes on the farm. 
Conclusion 
You can see that contrary to popular opinion that Snakes are evil and dangerous, they are very gentle and peaceful animals that can be reared on the farm as a very lucrative business. 
The snake farming business is such that has made the few farmers who have ventured into it very wealthy. You too can be one of the wealthy farmers who are making millions through the snake farming business today.
READ MORE: HOW TO GROW OYSTER MUSHROOMS USING SAWDUST 
READ MORE: Where to buy bulk garden soil
READ MORE: How to cook smoked catfish
READ ALSO: Complete guide to start Snake Farming business
READ MORE: What happens if you get bit by a green tree python?
READ ALSO: Are Green tree pythons venomous?
READ MORE: 1 inch garden hose adapter guide
READ MORE: 50 PIECES OF SAND-FREE OVEN DRIED SNAILS
READ MORE: Wemmab Foods Gift Pack