No, Green tree pythons are not venomous. They are snakes that are found in the Monsoon forests, tropical rainforests, forest margins that have bushes and shrubs, and in thickets of bamboo. 
The green tree python is a unique species of snake that belong to the family Pythonidae. They can be geographically found in the cape York peninsula in Australia New Guinea and some Islands in Indonesia. It has its scientific name as Morelia viridis. 
The green tree python has the ability to grow to a length of 2 metres(m) or 6.6 feet(ft) and can attain a weight of 1.6 kilograms(kg) or 3.5 pounds(Lb). They are beautiful creatures with amazing looks. 
They are known to be predators, they hunt and feed on small mammals and reptiles. They stay in trees but are been smuggled by Man for use as a pet and other purposes. 
The green tree pythons do not produce venoms.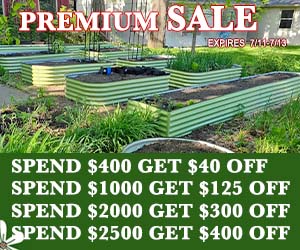 What are venoms?
Venoms are the poisonous liquid produced by some Animals of which snakes are part. This poisonous liquid is released into other animals when they are bitten or stung by the venom-carrying Animal such as Snakes. 
Characteristics features of non-venomous-snakes like the green tree pythons
They do not have venom.
No presence of a rattle.
Their head shape is round and does not have pits. 
They are generally known to have one dominant color, they do not appear in too many colors. 
The tails of a green tree pythons reduce in thickness till it reaches their end. 
They have pupils that are round in shape. 
They have special ways of hunting for their prey.
Characteristics of green tree python
The green coloration is used as a means to protect themselves while in the forest against their predators. 
They are known to practice camouflage techniques by attaching to green plants in the rainforest to safeguard themselves. 
The green tree pythons are very patient when hunting for their prey. They trick their prey such as reptiles which they capture and feed on. 
Their young ones sometimes have other colors aside from green, they have colors like yellow or red. 
The females during gestation stay off food for 90 days period. 
The green tree pythons are generally identified with their green color at their adult stage. Although they show some other colors when young. The adult ones of about five years old are usually about five feet in length. 
The green color is majorly displayed when they grow to about six months old and above. 
Types of Green tree pythons
Jaya pura 
Manokwari 
Biak 
Aru 
Sorong 
Might phase 
Wamena 
Albino 
High yellow 
High blue 
Jaya pura green tree pythons
These are known to have less tendency I bite which makes them preferred as a pet instead of the other types. 
Their body appearance is characterised by a blue vertebral stripe that makes them unique. 
Manokwari
This type of green tree python is characterised by a blue appearance along with a generally green color. 
Biak 
They are known to have an active temperament, they appear to be sensitive in nature. When you are talking of the biggest type of green tree pythons, then the Biak green tree pythons are the best fit. 
Aru 
This type of green tree python has short and bulky heads and a tail that is short and sharp, unlike the other types. Their newborn changed color into a clear emerald green color. 
The Arus are geographically from Aru Island in southeastern Indonesia. They are the fewest of all the types of snake species. Clusters of large scales in white color or small scales in clusters can be seen down their spines. It can also be noticed the presence of a blue line around the scales of the stomach and flecks of dull blue all over the snake's body. 
Sorong 
They are known to have a very light green color in their adult stage, unlike the other types. 
The neonate of the airing green tree python has a very bright yellow color while the babies at characterised by dorsal stripes that are dark brown in color and turn into blue color at their adult stage. 
They are characterised by an unbroken dorsal stripe that is thin and has blue color and triangle shapes in blue on either side. 
The sorongs may show yellow scales and some white color. They have a long tail that has a narrow shape with black ends. 
They originate from a place called strong which is the largest city in west Papua. This city is located on the northeastern coast of the Birds Head Peninsula. 
Mite phase 
This type of green tree python is characterised by a lot of black scales in dotted forms looking like mites. These black scales are in spectacles and clusters. But as they grow up, many of them lose a lot of their black scales. This shows the age of the snake. 
Wamena 
The color of this type of snake is a blue background with a look of emerald green color. They are known to have a different color of patches which varies from dark green or yellow or blue and sometimes black. Their young ones may appear in yellow or red. 
Albino 
There are very few albino green tree pythons in existence. This is a condition that occurs due to the absence of melanin. 
This type of snake has an amazing look, they also have scales in white color. Their appearance is totally without a green color, unlike the other types. They have a deep golden-yellow color. 
High yellow 
This type of green tree python is characterised by yellow color and green scales on its body. 
They are gotten from the Biak type because they have a more yellow color, unlike the other types. 
High Blue 
This type has a physical look of blue with green patches. 
They are known to have blue pigmentation which results in their blue look. They are from the Jayapura type. 
How much is a green tree python?
The price of a green tree python varies depending on the type or locality. 
Below are the prices of the different types of green tree pythons listed below:
| | |
| --- | --- |
| Type | Cost range ($) |
| Jaya pura | 350- 475 |
| Manokwari | 350- 450 |
| Biak | 275- 350 |
| Aru | 400- 450 |
| Sorong | 350- 500 |
| Mite phase | 716.44 |
| Wamena | 400- 500 |
| Albino | 300- 500 |
| High yellow | 449.99 |
| High blue | 449.99 |
What happens if you get bitten by a green tree python?
You will be left with little or no negative effect if you get bit by a green tree python because they are non-venomous and therefore not harmful to humans. 
The bite of this snake does not hurt humans. Although, the victim may experience pain due to the teeth of the snakes. 
Are green tree pythons aggressive?
Yes, green tree pythons are aggressive.
Some types of snakes of this specie have irrational temperamental nature which makes them act aggressively in the face of threat. This aggressive threat is not common to all the snake tutors in this specie. It is advisable to study the type of snake to be sure of the temperamental nature of the snake. 
How long can a green tree python live?
Green tree pythons have a lifespan of about 15 to 20 years. They are special creatures that are known to live longer for about 20 years outside the wild in locations like parks, zoos, and reserves. 
How many eggs can a green tree python lay?
The female lay about 32 eggs and incubates them for the hatching process to occur. The snakes are known to lay their eggs in the empty part of a tree. 
How long can a green tree python go without food? 
It will amaze you to know that they stay without good within 90 days during their gestation period of the females. 
What do green tree pythons eat?
They are carnivorous animals that are patient in targeting and catching their prey while hunting. 
They are generally known to consume Animals such as reptiles like Lizards & Frogs, birds, and small animals which makes them similar to other snake species. 
For the Snakes in confinement, they can be fed with rats or mice. They should be fed regularly and at the right time. They should be given their food every 7 to 10 days at their hatchings and juvenile stage but the feeding of the adult snake can be done every two weeks. 
Those in confinement such as Zoos or Animal parks that is those outside their natural environment should not be fed with live prey for the safety of your snake because they can be injured by the prey. This is because of the various protective features of the prey such as teeth, claws, and fingers which can be used to attack your snake. 
The green tree Pythons are snakes that do not grow very fast even though they eat so much therefore they should not be fed every time but only when required. 
There must be the availability of the right amount of temperature and humidity in their confinement else it will lead to the Snake's practicing regurgitation after feeding. 
They are known to not excrete regularly, they do this either after they have consumed their second meal or after consuming their third meal. 
For those outside their natural habitat, to feed them you can visit any available store that sells Animal or pet care items to get frozen thawed rats or mice. 
Many pet stores are known to have them or recommend other feeding options for your snakes. 
You can also feed your snakes with rodents. The rodents should be domestically raised for the purpose of using them as food for your snakes. This will help to prevent the spread of diseases that are passed by rodents gotten from the wild and given to your snakes. The domesticated rodents should be killed fast before being served to your snakes. 
One very important thing you should never joke about concerning your snake keeping is the consistent provision of clean water for your snakes. The source of the water must be checked to ensure the water is safe and clean for drinking. Ensure the water is well treated to avoid the spreading of sicknesses and diseases to your snakes. 
The health of your snakes must be prioritized and therefore they must be given clean water to drink at all times. The water should be poured into a flat bottom bowl for good balance on the floor. 
Are Green Tree Pythons easy to breed?
The breeding of green tree pythons is easy but before going into this process, you must first put into consideration some needed requirements for successful breeding. 
Process and factors to consider before breeding green tree pythons
Temperature 
Weight 
Age 
Housing of the adult female 
Humidity
Housing of the Neonates 
Temperature: One of the things to consider before breeding is the temperature of your breeding environment. 
The temperature in the brooding house must be very cool to enable the body of the female to switch into the reproductive mode before the male is then introduced into the house. 
The required temperature should be less than 3 degrees of the normal daytime temperature and 75 F is what is required at night. This temperature should be available for about 8 weeks before the male is introduced around the fourth week of the cooling period. 
The male and female snakes would be paired at this time for locking to occur. The locking will naturally occur and this will go on for some hours. 
After this period, signs of pregnancy will be observed. The female's appearance will change and other signs like loss of appetite will occur. The female ovulates within 12 to 24 hours. At this point, it will be discovered that her body is swollen a the middle part, and she will also appear restless and comfortable. 
When ovulation has occurred, the presence of a pre-lay shed will be observed. This means that the eggs will be laid in a few weeks. 
Weight: The weight of the male and female green tree python to be used for breeding is also an important thing to consider. The weight requirement for the male is 400g or above while that of the female is 800g or above. 
Age: The age of the female to be used for the breeding must be considered before use. The requirement for the female is 3 years but that of the male is not specific. It can be used from a younger age. 
Housing of the adult female: On arrival of the eggs, it will be important to provide a good laying environment for the female snake and the eggs. 
The breeder should provide a laying box in the house where the eggs will be laid. This box should have a suitable layer to receive the eggs. It can either be made of fibre, vermiculite, sphagnum moss, or any other good laying material. 
The female lay eggs any time of the year but it is known to do this more during spring and summer. They can lay as many as 30 eggs but they have a clutch size of 12 to 18 eggs. 
After the eggs have been laid, the breeder needs to transfer the eggs into the incubator. The required incubation temperature is around 87 to 88 degrees. It is required that the eggs stay between 50 to 55 days for incubation to occur. 
Humidity: There is a required humidity level in the incubation environment to achieve the best result. A 90% humidity level is required during the incubation. Although, the eggs do not need to be exposed to moisture for the incubation to occur. 
Housing of the Neonates: After the successful matching of the eggs, the newly born or neonates must be placed in favorable housing do their proper growth and development.  There should be the provision 
of an enclosure that has a very soft floor. Water and proper heat should also be made available. The breeder should then place very close attention on them as they grow. 
How fast can a green tree python move?
This specie of snake is known to have a slow form of movement. They move at around 1 mph. 
Are green tree pythons cute? 
Yes, green tree pythons are very cute. They have a very beautiful appearance. They appear in different beautiful colors at a very young age which makes them very cute. 
What is the green tree python's conservation status?
This specie of snake is very much available in the natural habitat therefore it is of the least concern concerning decline or extinction on the IUCN(International Union for Conservation of Nature) Red list. Although there have been monitoring of this specie because of the suspicion of smuggling activities of the green tree python for pet trade. 
READ MORE: HOW TO GROW OYSTER MUSHROOMS USING SAWDUST 
READ MORE: Where to buy bulk garden soil
READ MORE: How to cook smoked catfish
READ ALSO: Complete guide to start Snake Farming business
READ MORE: What happens if you get bit by a green tree python?
READ MORE: 1 inch garden hose adapter guide
READ MORE: 50 PIECES OF SAND-FREE OVEN DRIED SNAILS
READ MORE: Wemmab Foods Gift Pack