YBall pythons (Python regius) are a popular species of snakes that are often kept as pets due to their manageable size and calm demeanor. These snakes are native to West and Central Africa and are also known as royal pythons. Ball pythons are relatively small compared to other python species and their size makes them attractive pets for those who want a snake but do not have the space for a larger species.
The average size of a ball python is between 3-5 feet (91-152 cm) in length, with males typically being smaller than females. However, some individuals can reach lengths of up to 6 feet (183cm). Ball pythons are known for their girth and have a stocky build, which makes them appear larger than they are.
Ball pythons are slow growers and take several years to reach their full adult size. It is not uncommon for a ball python to take up to three years to reach a length of 3 feet. Factors that can affect the growth rate of a ball python include genetics, diet, and environmental conditions.
In the wild, ball pythons have a lifespan of around 20-30 years, while captive individuals can live up to 40 years with proper care. As with most snakes, ball pythons will continue to grow throughout their lives, although at a much slower rate as they age.
It is important to note that while ball pythons are relatively small, they still require a significant amount of space and care. An enclosure for a ball python should be at least 3 feet long and 2 feet wide, with proper substrate and temperature and humidity control. Feeding a ball python a balanced diet of appropriately sized prey items is also important for its health and growth.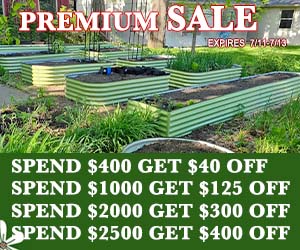 Ball pythons are called "ball" pythons because when they feel threatened or scared, they will curl up into a ball with their head in the center, covering it with their coils.
They are one of the most popular snake species kept in captivity due to their calm temperament and manageable size.
Ball pythons are known for their beautiful colors and patterns, which can vary greatly between individuals. Some common morphs include albino, piebald, and pastel.
They are primarily nocturnal and spend most of their time hiding in dark, enclosed spaces. In captivity, it is important to provide them with hiding spots and branches or other structures to climb on.
Ball pythons are carnivorous and primarily eat rodents such as mice and rats. The size of the prey item should be appropriate for the size of the snake, and they should be fed once a week to once every two weeks, depending on their size and metabolism.
READ MORE: Do Ball pythons have venom?
In the wild, ball pythons are found in a variety of habitats, including grasslands, savannas, and forests. They are also commonly found near human settlements, where they may feed on rats and mice attracted to garbage.
Ball pythons are a popular breeding species, and many breeders work to produce unique morphs and color variations. However, it is important to note that not all morphs are created equal, and some may have genetic defects or health issues.
Like all snakes, ball pythons are ectothermic, meaning they rely on external sources of heat to regulate their body temperature. In captivity, they require a warm side and a cool side of their enclosure, with a heat source such as an under-tank heating pad or ceramic heat emitter.
READ ALSO: Complete guide to start Snake Farming business
READ MORE: What happens if you get bit by a green tree python?
READ MORE: 1 inch garden hose adapter guide
Ball pythons are oviparous, meaning they lay eggs rather than giving birth to live young.
Females typically lay a clutch of 3-11 eggs, which they coil around and incubate for around two months.
Hatchling ball pythons are about 10 inches (25 cm) long and are born with an egg tooth that they use to break out of their eggshell. They are fully independent and begin feeding on small prey items shortly after hatching.
Ball pythons are generally docile and are known for their calm temperament. However, they can become stressed or defensive if they feel threatened, such as if they are handled improperly or if their enclosure is too small or poorly designed.
In the wild, ball pythons may face threats from habitat loss and fragmentation, hunting for their skin and meat, and collection for the pet trade. In some areas, they are also considered a delicacy and are eaten by humans.
Ball pythons have a unique respiratory system that allows them to breathe while swallowing prey. They have two lungs, but only the right lung is functional for breathing. The left lung is elongated and connects to the trachea, allowing them to take in air while their throat is full of food.
While ball pythons are not venomous, they have rows of small teeth that they use to grasp and hold onto their prey. If they feel threatened, they may also bite as a defensive measure, although their bites are not harmful to humans.
Ball pythons are known for their longevity and can live up to 40 years in captivity with proper care. However, they do require a significant commitment of time, effort, and resources to ensure their health and well-being.
Like all reptiles, ball pythons require UVB lighting to produce vitamin D3, which is essential for proper bone development and overall health. In captivity, they should be provided with a full-spectrum UVB bulb and regular access to natural sunlight if possible.
Ball pythons are native to Africa and are found in countries such as Senegal, Guinea, Sierra Leone, and Ivory Coast. They inhabit a variety of habitats, including grasslands, forests, and savannas.
In the wild, ball pythons are opportunistic predators and feed on a variety of prey, including rodents, birds, and small mammals. They use their sense of smell to locate prey and their heat-sensing organs to detect their body heat.
Although ball pythons are generally solitary animals, they may gather in small groups during the breeding season. Males will engage in combat for the opportunity to mate with females, and successful males may breed with multiple females.
Ball pythons are constrictors, meaning they kill their prey by coiling around it and squeezing until it suffocates. They then swallow their prey whole, using their flexible jaws to stretch their mouth wide enough to accommodate their meal.
In captivity, ball pythons should be housed in an enclosure that is large enough to allow them to stretch out fully, with appropriate heat and humidity levels. They should also be provided with a water dish for drinking and soaking.
Ball pythons are generally low-maintenance pets therefore they do require regular monitoring and care to ensure their health and well-being. This includes monitoring their appetite, maintaining proper temperatures and humidity levels, and monitoring for signs of illness or injury.
Ball pythons have a unique defense mechanism known as "masking," where they release afoul-smelling liquid from their cloaca when threatened. This is thought to be a defense against predators, as the smell may deter them from attacking.
Ball pythons are popular pets due to their docile nature and manageable size, but it is important to remember that they are still wild animals with specific needs and behaviors. Before getting a ball python as a pet, it is important to do your research and ensure that you can provide them with the proper care and environment, they need to thrive.
READ MORE:Do ball pythons get aggressive?