UC Davis, also known as the University of California, Davis, is a prestigious public research university located in Davis, California. Established in 1905, UC Davis has grown to become one of the leading institutions of higher education in the United States. It is a member of the University of California system, which is renowned for its excellence in education, research, and innovation.
The university is nestled in the heart of Northern California's scenic Central Valley, surrounded by farmland and natural beauty. Its sprawling campus spans over 5,300 acres and offers a vibrant and inclusive environment for students, faculty, and staff alike. UC Davis is widely recognized for its commitment to sustainability and environmental stewardship, with numerous accolades highlighting its green initiatives and practices.
Academic excellence is at the core of UC Davis's mission. The university offers a comprehensive range of undergraduate, graduate, and professional degree programs across various disciplines. With more than 100 majors and 90 graduate programs, students have the opportunity to explore diverse fields of study and tailor their education to their unique interests and career goals. UC Davis takes pride in its exceptional faculty, who are distinguished scholars, researchers, and experts in their respective fields. The university fosters an environment that encourages collaboration and interdisciplinary work, promoting innovative thinking and groundbreaking discoveries. Students benefit from close interactions with faculty members and have access to cutting-edge facilities and research opportunities.
Beyond academics, UC Davis offers a vibrant campus life with a wide array of student organizations, clubs, and activities. The university is home to talented and engaged students from diverse backgrounds, creating a dynamic and inclusive community. Students can explore their passions, develop leadership skills, and make lifelong connections through the numerous extracurricular opportunities available.
The campus is renowned for its agricultural and environmental programs, with UC Davis being a global leader in agricultural research and innovation. Additionally, the university excels in fields such as veterinary medicine, biological sciences, engineering, social sciences, humanities, and arts. UC Davis consistently ranks among the top universities in the world and is highly regarded for its contributions to society.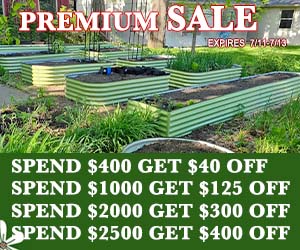 As an integral part of the University of California system, UC Davis upholds the principles of public service and strives to address pressing societal challenges. The university is dedicated to making a positive impact on local and global communities through its research, education, and outreach initiatives. Whether it is advancing sustainable agriculture, improving healthcare, or promoting social justice, UC Davis remains committed to creating a better world through knowledge and innovation.
History and Mission of UC Davis:
History:
The history of UC Davis dates back to 1905 when it was established as the University Farm School. The university was envisioned as an institution that would provide practical agricultural education and research to support California's agricultural industry. Over the years, the university expanded its academic offerings and evolved into a comprehensive research institution.
In 1959, the University Farm School officially became the University of California, Davis, and it joined the prestigious University of California system. This transition marked the university's commitment to offering a broader range of academic programs while continuing to emphasize its agricultural roots. UC Davis experienced significant growth and development in subsequent decades, expanding its campus, diversifying its academic disciplines, and becoming a leading center for research and innovation.
Mission:
The mission of UC Davis is multifaceted and encompasses various key objectives:
Education: UC Davis is dedicated to providing a high-quality education that prepares students for success in their chosen fields. The university offers comprehensive undergraduate, graduate, and professional degree programs that foster intellectual growth, critical thinking, and practical skills. It aims to produce well-rounded individuals who are equipped to make meaningful contributions to society.
Research and Innovation: UC Davis is committed to advancing knowledge through cutting-edge research, creative scholarship, and technological innovation, university supports faculty, researchers, and students in their pursuit of discovery and encourages interdisciplinary collaborations to address complex global challenges. UC Davis has made significant contributions in diverse fields, including agriculture, veterinary medicine, environmental sciences, life sciences, engineering, social sciences, and humanities.
Public Service and Engagement: As a public research university, UC Davis is dedicated to serving the public good. The university actively engages with local, regional, national, and global communities to address pressing societal issues. Through partnerships, outreach programs, and public service initiatives, UC Davis aims to improve the well-being and quality of life for individuals and communities. It strives to bridge the gap between academia and society, translating research into practical solutions and promoting social justice, equity, and inclusivity.
Sustainability and Stewardship: UC Davis is committed to environmental sustainability and responsible stewardship of resources. The university promotes sustainable practices in its operations, research, and educational programs. It strives to be a global leader in sustainable agriculture, clean energy, conservation, and environmental protection. UC Davis aims to inspire and educate its students, faculty, and staff to become environmentally conscious and socially responsible citizens.
Diversity and Inclusivity: UC Davis values diversity and inclusivity as essential components of a vibrant and enriching educational environment. The university is committed to fostering a campus culture that embraces individuals from diverse backgrounds, perspectives, and experiences. UC Davis strives to provide equal opportunities for all and create a supportive and inclusive community that celebrates diversity in its many forms.
READ MORE: UC Davis | California's College Town
Overview of Academic Programs and Research Areas at UC Davis:
UC Davis offers a wide range of academic programs and research areas across various disciplines, providing students with diverse opportunities for intellectual growth and professional development. The university's commitment to academic excellence and research innovation is reflected in its comprehensive offerings. Here is an overview of the academic programs and research areas at UC Davis:
Undergraduate Programs: UC Davis offers over 100 undergraduate majors across different fields of study. These include disciplines such as agricultural sciences, biological sciences, engineering, computer science, humanities, social sciences, arts, business, and many more.
Undergraduates have the flexibility to explore their interests, customize their educational paths, and gain in-depth knowledge in their chosen areas of study.
Graduate and Professional Programs: UC Davis provides a robust array of graduate and professional programs designed to train students for advanced careers and leadership roles.
The university offers over 90 graduate programs, including master's degrees, doctoral degrees, and professional degrees in areas such as engineering, health sciences, business administration, education, law, and veterinary medicine. These programs equip students with specialized knowledge, research skills, and critical thinking abilities.
Research Strengths: UC Davis is renowned for its research strength and innovative contributions in various fields. The university excels in agricultural sciences, leveraging its historical roots in agriculture to lead advancements in sustainable farming practices, crop sciences, animal sciences, and food sciences. UC Davis is also highly regarded for its research in biological sciences, including genetics, cell biology, neuroscience, and biomedical sciences.
READ MORE:
Best agricultural universities in the world
Health Sciences and Medicine: UC Davis is home to a top-tier medical school, the UC Davis School of Medicine, which is known for its research and training programs. The university also houses the Betty Irene Moore School of Nursing, which focuses on improving healthcare delivery and preparing nurse leaders. Additionally, UC Davis has programs in pharmacy, public health, and veterinary medicine, making it a comprehensive hub for health sciences education and research.
Environmental Sciences and Sustainability: UC Davis is committed to addressing environmental challenges and promoting sustainability. The university boasts robust programs and research centers focused on environmental sciences, ecology, conservation biology, atmospheric sciences, and sustainable development. It is recognized as a leader in sustainable agriculture, water resource management, renewable energy, and environmental policy.
Engineering and Technology: UC Davis offers a wide range of engineering disciplines, including chemical engineering, civil engineering, computer science, electrical and computer engineering, mechanical engineering, and more. The engineering programs emphasize hands-on learning, interdisciplinary collaboration, and cutting-edge research in areas such as robotics, bioengineering, materials science, and computer systems.
Social Sciences and Humanities: UC Davis houses strong social sciences and humanities programs, encompassing disciplines such as psychology, sociology, economics, political science, history, English, philosophy, and more. These programs foster critical thinking, cultural understanding, and social analysis, addressing complex issues related to society, culture, politics, and human behavior.
Arts and Performance:
UC Davis values creativity and artistic expression, offering programs in art
, design, music, theater, and dance. The university's Arts and Humanities departments provide
 students with opportunities to explore their artistic passions, develop their craft, and engage
 in interdisciplinary collaborations.
Campus Culture and Community at UC Davis:
UC Davis is known for its vibrant campus culture and close-knit community, which fosters a supportive and inclusive environment for students, faculty, and staff. The university takes pride in its diverse and engaged community, offering a range of opportunities for personal growth, social interaction, and involvement in campus life. Here is an overview of the campus culture and community at UC Davis:
Diversity and Inclusivity: UC Davis celebrates diversity and strives to create an inclusive environment where individuals from all backgrounds feel welcome and valued. The university is committed to promoting diversity, equity, and inclusion, and it actively supports programs and initiatives that embrace and respect diverse perspectives, cultures, and identities. Students at UC Davis have the opportunity to engage in dialogues, participate in multicultural events, and learn from one another's experiences.
Student Organizations and Clubs: UC Davis boasts a vibrant and diverse range of student organizations and clubs catering to various interests and passions. Whether it's academic, cultural, artistic, athletic, or community service-oriented, there is a club or organization for almost every interest. These groups provide students with opportunities to connect with like-minded peers, pursue their hobbies, and develop leadership and organizational skills.
READ MORE: AGRICULTURE EDUCATION, HISTORY, BENEFITS, INSTITUTIONS OF STUDY
Campus Events and Traditions: UC Davis hosts a multitude of events and traditions throughout the year, creating a lively campus atmosphere. Picnic Day, the largest student-run event in the United States showcases the university's academic and cultural offerings with exhibits, performances, and activities. Aggie Welcome Week welcomes new students to campus, while the Whole Earth Festival celebrates sustainability and the environment. These events, along with concerts, cultural festivals, and guest lectures, contribute to a vibrant and engaging campus life.
Athletics and Spirit: UC Davis is an NCAA Division I university with a strong athletic program.
The UC Davis Aggies compete in a range of sports, including basketball, soccer, volleyball, and football. Supporting the Aggies at sporting events fosters a sense of community and school spirit among students, alumni, and fans. The campus also offers recreational sports and fitness facilities for students to stay active and participate in intramural sports and club teams.
Volunteer and Community Engagement: UC Davis encourages students to give back to the community and make a positive impact through volunteerism and community engagement. The university offers numerous service-learning programs, community service organizations, and opportunities to get involved in local and global outreach initiatives. Students can participate in projects related to education, healthcare, social justice, environmental conservation, and more, deepening their understanding of societal issues and developing a sense of social responsibility.
Campus Support Services:
UC Davis provides a range of support services to ensure the well-being
 and success of its students. These include academic advising, career counseling,
mental health services, health clinics, disability support services, and cultural resource centers.
The university is committed to fostering a supportive environment where students can thrive academically, personally, and emotionally.
Collaboration and Interdisciplinary Work: UC Davis encourages collaboration and interdisciplinary research among faculty and students. The university values the exchange of ideas and fosters an environment where different disciplines come together to address complex problems and make innovative discoveries. Interdisciplinary research centers and institutes provide opportunities for scholars to collaborate across traditional boundaries, promoting a culture of intellectual curiosity and innovation.
Admissions and Enrollment at UC Davis:
UC Davis, as a highly esteemed university, follows a competitive admissions process to select talented and motivated students who will contribute to the vibrant academic community. Here is an overview of the admissions and enrollment process at UC Davis:
Application Process: Prospective students seeking admission to UC Davis must complete the online application through the University of California Application portal. The application typically opens in the fall of the following academic year. Applicants must provide personal information, academic records, standardized test scores (such as SAT or ACT), extracurricular activities, and personal statements. Some programs may have additional requirements or supplemental applications.
Admission Requirements: UC Davis considers various factors during the admissions process, including academic performance, standardized test scores, personal achievements, extracurricular involvement, and personal qualities. The university looks for well-rounded individuals who have demonstrated intellectual curiosity, leadership potential, and a commitment to community engagement.
Eligibility and Selection: UC Davis, like other University of California campuses, uses a comprehensive review process that evaluatesapplicantsholisticallyy The university considers the applicant's academic performance, the rigor of coursework, GPA, test scores, personal statements, and other factors. UC Davis is committed to providing equal access and opportunity, and it takes into account an applicant's individual circumstances and educational context.
Admissions Notifications: Once the applications are reviewed, UC Davis sends out admission decisions to applicants. Admitted students typically receive notifications in the spring, usually by late March or early April. Applicants may be offered either regular admission or, in some cases, provisional admission.
Enrollment and Acceptance: Admitted students who receive an offer of admission must notify Davis of their decision to enroll by submitting an enrollment deposit by the designated deadline. This deposit secures the student's place in the incoming class and allows them to proceed with the enrollment process, including signing up for orientation and registering for classes.
READ MORE: UC Davis | California's College Town
Enrollment Numbers and Class Profile: UC Davis carefully manages its enrollment numbers to maintain a diverse and academically accomplished student body. The university sets targets for the number of students admitted and works to create a balanced and inclusive community.
Class profiles at UC Davis typically show a high level of academic achievement, with students coming from a variety of backgrounds and representing a wide range of academic interests.
Transfer and International Students: UC Davis also welcomes transfer students from community colleges and other universities. Transfer students follow a separate admissions process and are evaluated based on their college coursework and performance. UC Davis is also home to a diverse international student population, attracting students from around the world who contribute to the campus's global perspectives and cultural exchange.
It is important to note that the admissions and enrollment process may vary each year based on university policies and changing circumstances. Prospective students are encouraged to refer to the official UC Davis Admissions website for the most up-to-date and detailed information regarding the application process, requirements, and important dates.
READ MORE: UC Davis | California's College Town