Welcome to the guide on how to keep chickens out of the garden. If you're an avid gardener or someone who takes pride in cultivating a beautiful and productive garden, you likely understand the challenges that arise when chickens wander into your cherished space. The purpose of this guide is to provide you with practical tips and strategies to protect your garden from chicken damage and maintain harmony between your gardening aspirations and the presence of chickens.
Importance of Keeping Chickens Out of the Garden
While chickens can be delightful and valuable additions to a farm or backyard, their natural behaviors, such as scratching, pecking, and foraging, can wreak havoc on a garden. The potential consequences of chickens invading your garden include destroyed plants, disrupted seedbeds, and loss of harvest. Additionally, their droppings can introduce pathogens or nutrient imbalances into the garden soil.
Understanding Chicken Behavior
Why Chickens Are Attracted to Gardens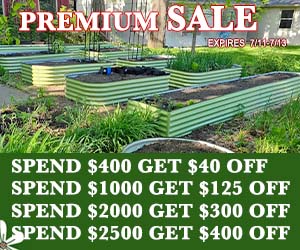 Before delving into effective strategies for keeping chickens out of the garden, it's essential to understand why chickens are drawn to gardens in the first place. By comprehending their motivations, you can better tailor your prevention methods. Some common reasons why chickens are attracted to gardens include:
Food: Chickens have an instinct to forage for food, and gardens often provide an abundance of enticing treats. They are attracted to ripe fruits, vegetables, seeds, bugs, and even tender young plants.
Shelter and Shade: Gardens may offer shelter from the elements, including shade during hot weather or protection from wind and rain.
Dust Baths: Chickens enjoy taking dust baths to maintain their feather and skin health. They may be attracted to loose soil or dry areas in the garden for this purpose.
Common Damage Caused by Chickens in Gardens
Understanding the potential damage chickens can cause in gardens is crucial for developing effective prevention strategies. Here are some common types of damage caused by chickens:
Plant Destruction: Chickens can uproot young plants, damage foliage, or trample delicate seedlings while scratching and foraging for food. They may also peck at leaves and fruits, resulting in irreparable damage.
Soil Disturbance: Chickens have a habit of scratching and digging, which can disrupt the soil structure and expose plant roots. This disturbance can negatively impact the growth and health of garden plants.
Pest Control Disruption: While chickens are beneficial for controlling garden pests, their presence can disrupt natural pest control systems by consuming beneficial insects or disturbing the habitats of helpful organisms.
Fecal Contamination: Chicken droppings can introduce pathogens or excess nitrogen into the garden soil. Over time, this can lead to nutrient imbalances and potential health risks for humans if the garden produce is consumed without proper washing.
Prevention Methods
To effectively keep chickens out of your garden, a combination of preventive measures is often necessary. By implementing the following strategies, you can create barriers and deterrents that discourage chickens from accessing your garden and causing damage.
Chicken-Proof Fencing
One of the most reliable methods to prevent chickens from entering your garden is to install chicken-proof fencing. Here are some key considerations for chicken-proof fencing:
Choosing the Right Fencing Material: Select sturdy fencing materials such as welded wire mesh or hardware cloth with small openings to prevent chickens from squeezing through. Ensure that the fencing is tall enough to deter them from flying over.
Proper Fence Height and Depth: The fence should be at least 4 to 6 feet tall to discourage chickens from jumping or flying over it. Bury the bottom of the fence about 6 inches deep or consider extending the fence horizontally at ground level to prevent chickens from digging under it.
Securing the Fence to Prevent Digging: Secure the bottom of the fence to the ground using stakes, rocks, or buried chicken wire to prevent chickens from burrowing beneath it.
Garden Netting and Covers
Garden netting and covers provide an additional layer of protection for your plants. Consider the following approaches:
Using Bird Netting to Protect Plants: Cover vulnerable plants or fruit-bearing trees with bird netting to prevent chickens from accessing them. Ensure that the netting is securely fastened to prevent chickens from pushing through or getting tangled.
READ MORE: How does your garden grow?
Installing Row Covers for Vulnerable Crops: Use row covers made of lightweight fabric or mesh to shield seedlings or young plants. These covers allow sunlight and water to pass through while creating a physical barrier against chickens.
Creating Physical Barriers: Incorporating physical barriers in your garden layout can help deter chickens. Here are a few options:
Raised Garden Beds: Construct raised garden beds that are tall enough to prevent chickens from easily accessing the plants. This elevated structure acts as a deterrent.
Chicken Tractor or Mobile Coop: Utilize a chicken tractor or mobile coop, which allows you to control the chickens' access to different areas of your garden. Move the coop periodically to prevent overgrazing and damage.
Planting Deterrents as Borders: Plant chicken-deterring vegetation, such as thorny bushes or aromatic herbs, along the borders of your garden. Chickens are less likely to venture into areas with these natural deterrents.
Scare Tactics and Repellents
Scare tactics and repellents can discourage chickens from entering your garden. Consider the following options:
Scarecrows and Visual Deterrents: Install scarecrows, shiny reflective objects, or even old CDs that move and reflect light in the garden. These visual deterrents can startle and discourage chickens from entering.
Motion-Activated Sprinklers: Set up motion-activated sprinklers that release a sudden burst of water when triggered by movement. This unexpected spray can frighten chickens away from the garden.
Natural Repellents and Strong Odors: Use natural repellents like garlic, vinegar, or citrus peels around the garden perimeter to create odors that deter chickens. Reapply these substances regularly to maintain their effectiveness.
Scare Tactics and Repellents
In addition to physical barriers, scare tactics, and repellents can be effective in deterring chickens from entering your garden. These methods leverage the chickens' instincts and aversion to certain stimuli. Here are some scare tactics and repellents to consider:
Scarecrows and Visual Deterrents: Install scarecrows in the garden to create a human-like presence. Place them strategically to create a sense of surveillance for chickens. Additionally, hang shiny objects like old CDs, aluminum foil strips, or reflective tape around the garden. The movement and reflections can startle chickens and discourage them from approaching.
Motion-Activated Devices: Use motion-activated devices, such as sound or motion sensors, to create sudden noises or movements when chickens enter the garden. This can startle them and condition them to associate the garden with unpleasant experiences.
Predator Decoys: Place realistic predator decoys, such as fake owls or snakes, in the garden. Chickens have an innate fear of predators, and the presence of these decoys can make them wary and less likely to venture into the garden.
Natural Repellents: Certain scents and tastes can repel chickens. Consider using natural repellents such as cayenne pepper, garlic spray, or strong-smelling herbs like rosemary or lavender. Spray or sprinkle these repellents around the garden or on vulnerable plants to create an unpleasant experience for chickens.
Ultrasonic Devices: Ultrasonic devices emit high-frequency sounds that are inaudible to humans but can be disruptive and uncomfortable for chickens. Install these devices in the garden to create an environment that chickens find unpleasant.
Enhancing Garden Design
In addition to preventive measures, enhancing your garden design can help create a more harmonious environment where chickens are less likely to cause damage. By incorporating chicken-friendly features and distraction techniques, you can redirect their natural behaviors and reduce their impact on your garden. Consider the following approaches:
Distraction Techniques
Creating Dedicated Chicken Areas: Designate specific areas in your yard or garden where chickens are allowed to freely roam and forage. By providing them with their own space, stocked with chicken-friendly vegetation and insect habitats, you can divert their attention away from your main garden areas.
Providing Alternative Food Sources: Plant extra crops or dedicate a small portion of your garden to growing plants that chickens enjoy. This can include grains, greens, or fruits that can serve as enticing alternatives to the plants in your main garden. By offering readily available food sources, chickens may be less motivated to venture into your protected garden.
Incorporating Chicken-Friendly Features
Constructing Dust Baths: Chickens require dust baths to maintain their feather health and control parasites. Designate an area in your garden where you provide loose, dry soil or sand for chickens to take their dust baths. This will encourage them to spend time in that area instead of exploring your garden beds.
Planting Chicken-Friendly Herbs and Vegetables: Include a section in your gardens specifically dedicated to planting herbs and vegetables that are safe for chickens to consume.
Not only will this provide additional food sources for them, but it will also attract their attention away from your main garden.
Installing Perches and Roosting Spots: Set up perches or roosting spots in designated areas of your garden. Chickens enjoy perching and observing their surroundings. By providing suitable spots for them to perch, you can direct their focus to those areas rather than your vulnerable plants.
Maintaining Consistency and Vigilance
To effectively keep chickens out of your garden, it is crucial to maintain consistency in your preventive efforts and remain vigilant in monitoring their activity. Here are some key practices to follow:
Regular Inspection and Maintenance
Regularly inspect your garden and its protective measures to ensure their integrity and effectiveness. Look for any potential gaps in fences, damaged netting, or areas where chickens may be finding their way in. Repair or reinforce these areas promptly to maintain a secure barrier.
Monitoring Chicken Activity
Keep an eye on chicken behavior and activity patterns. Observe their movements, feeding habits, and any signs of attempted access to the garden. By understanding their patterns, you can adjust your prevention strategies accordingly.
Reinforcing Boundaries and Repairing Damage
Chickens are persistent creatures, and they may occasionally find ways to breach your defenses. If you notice any signs of chickens entering the garden or causing damage, take immediate action to reinforce the boundaries or repair any damage caused. The swift intervention will help prevent further incursions and minimize the impact on your garden.
Additional Considerations
In addition to the preventive measures discussed earlier, here are some additional considerations to help keep chickens out of your garden:
Know Your Local Regulations
Before implementing any preventive strategies, familiarize yourself with local regulations regarding chicken keeping and fencing requirements. Some areas may have specific guidelines or restrictions that you need to adhere to. Ensure that your preventive measures comply with local laws and regulations.
Educate and Train Your Chickens
If you raise chickens on your property, it's important to provide proper training and enrichment to discourage them from entering your garden. Train your chickens to recognize and respect boundaries through positive reinforcement and consistent training techniques. Offer them ample space, suitable shelter, and engaging activities to minimize their desire to explore your garden.
Coordinate with Chicken Owners in the Neighborhood
If you live in an area with multiple chicken owners, it can be helpful to coordinate efforts with your neighbors. Discuss preventive strategies and share experiences to collectively address the issue of chickens wandering into gardens. By working together, you can establish community-wide measures that benefit everyone's gardens and keep chickens contained in designated areas.
Evaluate the Attractiveness of Your Garden
Assess the design and layout of your garden to minimize its attractiveness to chickens. Avoid having uncovered compost piles or easily accessible food sources that can lure them in. Keep the garden clean and tidy, promptly remove fallen fruits or vegetables, and address any pest or weed issues that may attract chickens.
Consider Alternative Ways to Coexist
In some cases, the complete exclusion of chickens from your garden may be challenging. If keeping chickens out entirely is not feasible, you may explore alternative ways to coexist with them. This can involve creating designated chicken-friendly areas within your garden or using movable fencing to allow controlled access during specific times of the year. Finding a balance that meets both your gardening goals and the needs of the chickens can be a practical solution.
Keeping chickens out of your garden requires a combination of preventive measures, understanding chicken behavior, and consistent vigilance. By implementing physical barriers like chicken-proof fencing, garden netting, and covers, you can create a physical deterrent. Scare tactics, such as scarecrows, visual deterrents, and motion-activated devices, can further discourage chickens from entering your garden. Natural repellents and distraction techniques, such as dedicated chicken areas and alternative food sources, can redirect their behavior.
Enhancing your garden design by incorporating chicken-friendly features like dust baths,chicken-friendly plants, and perches can help create a more harmonious environment.
Maintaining consistency and vigilance through regular inspection, monitoring, and prompt repairs is vital to ensure the effectiveness of your preventive measures. It's also important to consider local regulations, educate and train your chickens, coordinate with neighbors, evaluate the attractiveness of your garden, and explore alternative ways to coexist if complete exclusions are challenging
By implementing these strategies and remaining proactive, you can protect your garden from chicken damage, maintain the integrity of your plants, and cultivate a thriving garden space.