Kidney health is a matter of paramount importance. These vital organs play a crucial role in filtering waste products and toxins from our bloodstream, maintaining electrolyte balance, and regulating blood pressure. Keeping our kidneys in optimal condition is essential for overall well-being. While medical science has made significant strides in understanding kidney health, traditional remedies and natural substances have also piqued interest for their potential benefits. One such natural remedy that has been gaining attention is bitter kola.
Bitter Kola, or Garcinia kola, is a tropical tree native to West Africa. Its seeds, commonly referred to as bitter kola nuts, are often used for their potential medicinal properties. These seeds are indeed bitter, but the potential benefits they offer, especially for kidney health, are intriguing.
The Nutritional Profile of Bitter Kola
Before delving into the effects of bitter kola on kidney health, it's important to understand its nutritional composition. Bitter kola is rich in various bioactive compounds, including:
Caffeine: Bitter kola contains a moderate amount of caffeine, which can have diuretic effects. Diuretics can help increase urine production and aid in flushing out toxins from the body.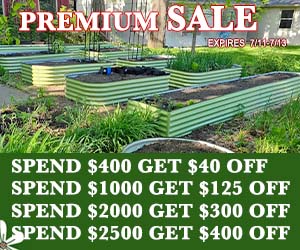 Antioxidants: It is a good source of antioxidants, particularly flavonoids and polyphenols, which can help protect the kidneys from oxidative stress and damage.
Phytochemicals: Bitter kola is packed with phytochemicals like kolaviron, which have been shown to have anti-inflammatory and hepatoprotective (liver-protecting) properties. While the primary function of the kidneys differs from that of the liver, these protective properties are indicative of the overall health benefits of bitter kola.
Vitamins and Minerals: Bitter kola also contains essential vitamins and minerals such as vitamin C and calcium, which play a role in overall health.
Potential Benefits of Bitter Kola for Kidney Health
Diuretic Effects: The caffeine content in bitter kola can stimulate urine production. While this might not directly affect the kidneys' health, it can help in flushing out toxins and excess waste products from the body, which is a positive for kidney function.
Anti-Inflammatory Properties: The phytochemicals in bitter kola, especially kolaviron, have shown anti-inflammatory effects. Chronic inflammation can negatively impact kidney health, and reducing it may help maintain kidney function.
Antioxidant Protection: The antioxidants present in bitter kola can help protect the kidneys from oxidative stress. Kidneys are particularly susceptible to oxidative damage due to their role in filtering toxins. Antioxidants help neutralize free radicals and prevent damage.
Blood Pressure Regulation: Bitter kola's potential to regulate blood pressure is a double-edged sword. High blood pressure is a leading cause of kidney damage, and maintaining healthy blood pressure levels is crucial for kidney health. Bitter kola may play a role in this regulation, although it should be used with caution, as excessive caffeine intake can lead to increased blood pressure.
Reduced Risk of Kidney Stones: There's some anecdotal evidence to suggest that bitter kola may help prevent kidney stones due to its diuretic properties. Increased urine production can help flush out minerals that contribute to stone formation.
Cautions and Considerations
While bitter kola holds promise for kidney health, it's crucial to exercise caution. Some considerations include:
Caffeine Content: Excessive caffeine intake can be harmful to the kidneys. It's essential to moderate the consumption of bitter kola and consider its caffeine content.
Individual Differences: What works for one person may not work for another. Each individual's response to bitter kola may vary, and it's important to monitor its effects on your health.
Consult a Healthcare Professional: If you have kidney issues or other medical conditions, it's always wise to consult with a healthcare professional before incorporating bitter kola into your diet.
In conclusion, bitter kola shows promise as a natural remedy for kidney health, primarily due to its diuretic, anti-inflammatory, and antioxidant properties. However, it should be consumed in moderation, and its effects may vary from person to person. As with any natural remedy, consulting with a healthcare professional is a prudent step before making significant dietary changes. While bitter kola may offer some benefits, it is not a substitute for a well-balanced diet, adequate hydration, and a healthy lifestyle to maintain kidney health.