Bitter kola, scientifically known as Garcinia kola, is a nut-bearing tree native to West and Central Africa. It has been used for centuries in traditional medicine and is believed to possess various health benefits. One of the intriguing claims about bitter kola is its potential antibiotic properties. In this blog post, we will delve into the question: Is bitter kola an antibiotic?
Understanding Antibiotics
Antibiotics are substances that inhibit or kill bacteria, preventing their growth and reproduction. These medications are a cornerstone of modern medicine, used to treat a wide range of bacterial infections. Antibiotics work by targeting specific bacterial components or processes, which makes them highly effective in combating various diseases.
Bitter Kola: A Natural Wonder
Bitter kola has been a staple in traditional African medicine for generations, revered for its potential health benefits. Some of the prominent compounds found in bitter kola include flavonoids, tannins, and saponins, which have been studied for their potential antibacterial and antifungal properties.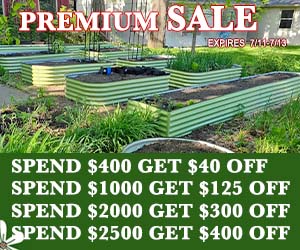 Studies on Bitter Kola
While there isn't an extensive body of scientific research on the antibiotic properties of bitter kola, some studies have shown promising results. Here are a few key findings:
Antibacterial Effects: Some studies have suggested that bitter kola extracts may have antibacterial properties, particularly against certain strains of bacteria. These findings indicate that bitter kola could potentially help combat bacterial infections.
Antifungal Activity: Bitter kola has also been investigated for its ability to inhibit the growth of certain fungi. This property could be valuable in treating fungal infections.
Immune System Enhancement: Bitter kola is believed to boost the immune system, which can help the body fight off infections more effectively.
READ MORE: Can bitter kola treat prostate?
Limitations and Considerations
It's important to note that the research on bitter kola's antibiotic properties is still in its infancy. While the preliminary findings are promising, more extensive and rigorous scientific studies are needed to confirm these effects and determine the safety and efficacy of using bitter kola as an antibiotic.
Moreover, the concentration of active compounds in bitter kola can vary depending on factors like the tree's age, growing conditions, and preparation methods. This makes it challenging to establish a standardized dosage or form of consumption for therapeutic purposes.
READ MORE: Amazing advantages of bitter kola
Final Thoughts
Bitter kola is a fascinating natural remedy with potential antibiotic properties, as suggested by some studies. However, it's essential to approach this with caution and not replace prescribed antibiotics with bitter kola without consulting a healthcare professional. While it may have its merits, more research is needed to understand its full potential and ensure safe and effective usage.
In the meantime, bitter kola can be enjoyed in moderation as a part of a balanced diet and may offer various health benefits, including its potential antibacterial and antifungal properties. Always remember that for serious bacterial infections, consulting a medical professional and adhering to prescribed antibiotics remains the gold standard in treatment.