The bitter kola, scientifically known as Garcinia kola, is a fruit that has been revered in traditional African medicine for its purported health benefits. It is widely recognized for its role in improving liver health, among other potential uses. In this blog post, we will delve into the relationship between bitter kola and the liver, exploring the effects and benefits it may offer.
What Is Bitter Kola?
Bitter kola is a small, nut-like fruit that grows on the evergreen kola tree, native to West and Central Africa. Its name is derived from its incredibly bitter taste, which is due to the presence of bioactive compounds, including bitter compounds and alkaloids. Bitter kola has been used for centuries in traditional medicine for various purposes, and its role in liver health is one of its prominent features.
Liver Health and Its Importance
The liver is one of the vital organs in the human body. It plays a central role in various metabolic and detoxification processes, making it essential for overall health and well-being. The liver processes and detoxifies substances that we consume, including alcohol, drugs, and toxins. When the liver is compromised, it can lead to a range of health issues, including fatty liver disease, cirrhosis, and hepatitis.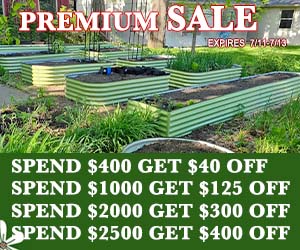 Bitter Kola and Liver Health: What Does the Research Say?
Research on the effects of bitter kola on liver health is relatively limited compared to other medicinal plants and herbs. However, some studies and anecdotal evidence suggest that bitter kola may have positive effects on the liver. Here are some of the potential ways in which bitter kola may benefit liver health:
Antioxidant Properties: Bitter kola is known to contain antioxidants, which can help combat oxidative stress in the liver. Oxidative stress can lead to liver damage, and antioxidants can neutralize harmful free radicals.
Anti-Inflammatory Effects: Inflammation in the liver is often associated with various liver diseases. Some research indicates that the compounds in bitter kola may possess anti-inflammatory properties, potentially reducing inflammation in the liver.
Detoxification: Bitter kola is believed to support the liver's detoxification processes. It may aid in the removal of toxins and harmful substances from the liver, promoting its overall health.
Liver Regeneration: Some studies suggest that bitter kola may stimulate liver cell regeneration. This is a crucial process for healing and repairing the liver after damage.
How to Incorporate Bitter Kola into Your Diet
If you're interested in harnessing the potential liver-protective benefits of bitter kola, here are a few ways you can incorporate it into your diet:
Chew the Nuts: Bitter kola nuts can be chewed as they are, but be prepared for their intensely bitter taste.
Bitter Kola Tea: You can make a bitter kola tea by steeping the nuts in hot water. This can help reduce the bitterness while still providing potential benefits.
Supplements: Bitter kola supplements are available in various forms, including capsules and powders. Always consult with a healthcare professional before taking supplements.
Precautions and Considerations
While bitter kola holds promise for liver health, it's essential to exercise caution and consider a few key points:
Bitter Taste: As the name suggests, bitter kola is incredibly bitter. It may not be suitable for everyone's palate.
Dosage: If you choose to use bitter kola as a supplement, be mindful of the dosage. Excessive consumption of bitter kola may lead to adverse effects.
Consult a Healthcare Professional: Before making significant changes to your diet or introducing supplements, it's advisable to consult with a healthcare professional, especially if you have pre-existing liver conditions or are taking medication.
Bitter kola is a fascinating natural remedy with a potential role in supporting liver health. While it has been used for generations in traditional medicine, more research is needed to fully understand its effects on the liver and other aspects of health. If you're interested in exploring the benefits of bitter kola, it's essential to do so with a mindful approach, consulting with healthcare professionals and incorporating it into a well-balanced diet and lifestyle.